The Independent Authorised Distributors Alliance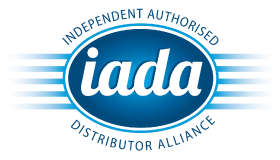 Polar Bearings Ltd have become a member of IADA Ltd (The Independent Authorised Distributors Alliance).
Whilst remaining a totally independent company we are now part of an alliance of other like minded independent companies that have over 60 sites covering the whole of the UK and Authorised distributorships for many of the worlds leading Bearing, power transmission, power tools and PPE manufactures.
This exciting new venture allows us to offer our customers an extended range of quality products and those that have multi locations within the UK we can offer a national service through our partners with the alliance, providing a consistent level of service, local stocks and competitive prices.
IADAs philosophy is "national power with local strength" and each of the 60 sites has been carefully selected on their commitment and ability to deliver excellent and improved customer backed up with local stocks.
You can learn more about IADA here www.iadaltd.co.uk